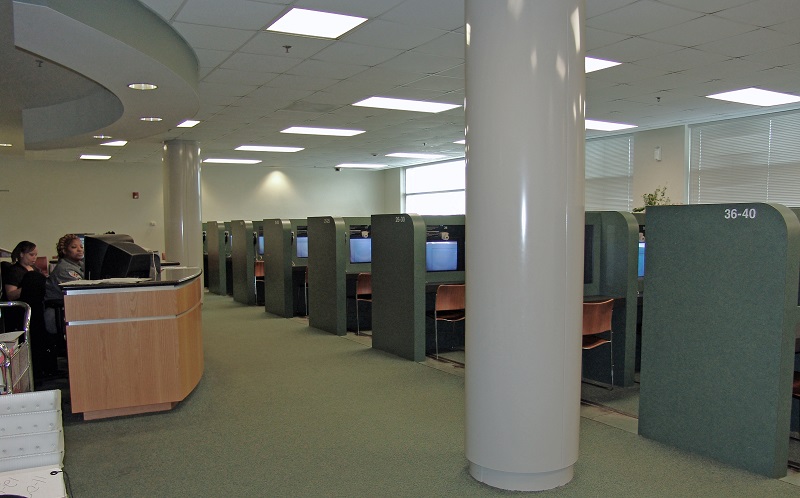 Effective immediately the Visitation system at the Cumberland County Detention Center is suspended for service due to technical difficulties and to maintain the safety and security of the facility. The system is expected to be down approximately 10 to 14 days. During this time attorneys can call the facility to set an appointment to visit their clients. We apologize for the inconvenience this may cause to all family and friends.
All inmates will be allowed 2 visits per day; up to 14 visits per WEEK
Visitation will be open 7 (seven) days a week.
Hours are Monday thru Friday
8:30am to 11:30am; 1:00pm to 4:30pm; and 6:30pm to 9:45pm.
Saturday, Sunday and Holidays
10:00am to 12:00pm; 1:00pm to 4:30pm; and 6:30pm to 8:30pm.
ALL VISITORS NEED TO BE AT THE FACILITY 5 MINUTES PRIOR TO THEIR SCHEDULED VISIT
ANYONE CHECKING IN MORE THAN 5 MINUTES PAST THEIR SCHEDULED TIME WILL BE CANCELLED AUTOMATICALLY BY THE GTL SYSTEM. WE HAVE NO CONTROL OVER THE CANCELLATION OF THESE VISITS.
Per facility visit, there can be 2 adults and 1 child OR 1 adult and 2 children.
We also offer unlimited monitored video visitation from home, the cost of these visits are up to 10 minutes $4.00 and up to 25 minutes for $10.00. These visits are available daily from 8:30am to 9:45pm.
ALL VISITORS NEED TO BE LOGGED ON 15 MINUTES PRIOR TO THE SCHEDULED VIDEO VISIT START TIME.
THESE VISITS ARE MONITORED
No revealing clothing, No visual gang signs, illegal drugs, alcohol or other electronic devices.
Anyone over the age of 16 must be registered on the GTLVISITME WEBSITE NEW USER REGISTRATION. Please click on "Register Today" to begin registration process.
If you are already registered go to GTLVISITME WEBSITE RETURNING USERS SECTION and sign in with your user and password.
Special Visits: Approved on a case-by-case basis.
CELLPHONES: NOT PERMITTED IN THE FACILITY unless approved by the Jail Administrator.
If anyone is having problems registering online, please contact Visitation at 910-672-5632 or Maj. Adams at 910-672-5601
* Contact us via Email.
search site